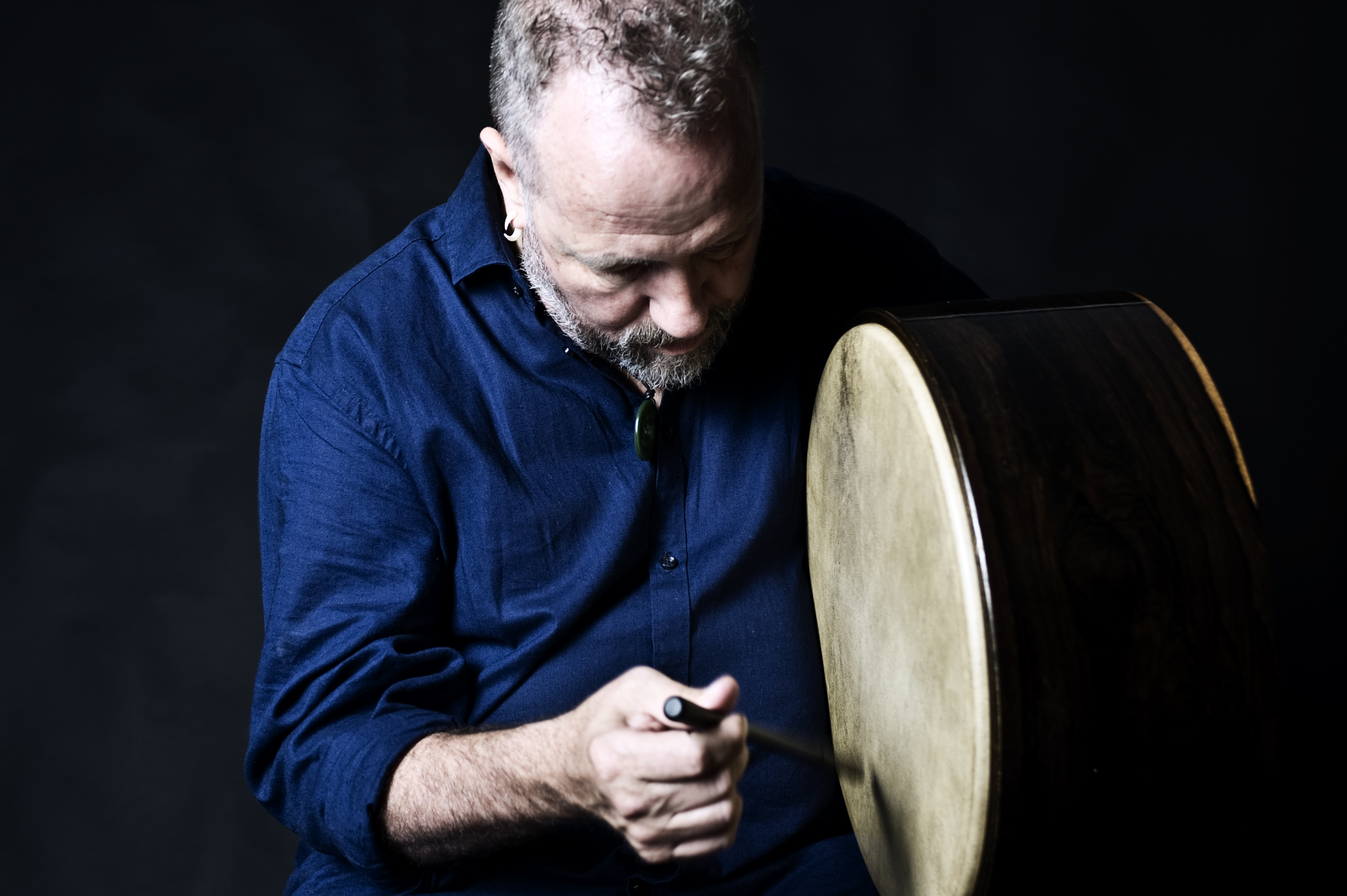 Irishman Dave Boyd is a musical director, producer, multi-instrumentalist and educator. His career embraces performance, recording and composition for theatre, dance, film and television, combined with international touring and teaching.
He has been playing and teaching bodhrán for over 30 years – learning his craft and tunes in hundreds of traditional sessions throughout Ireland and Scotland. He has toured and recorded with North Atlantic Trio, and played with many notable traditional musicians – Luke Plumb, Ashley MacIsaac, Angus R Grant, Ross Ainslie, Isaac Muller and Siard De Jong, among others.
Beyond traditional music, he has a particular interest in the bodhrán as a part of the wider family of frame drums and how it relates particularly to the Italian tamburello, Middle Eastern Tof Miriam, South Indian Kanjra and Persian Daf. He has studied with master drummers Zohar Fresco, Andrea Piccioni, Ganesh Kumar, and Mohsen Taherzadeh and performs and teaches regularly at Tamburi Mundi Frame Drum festival sharing the stage with Glen Velez, Pete Lockett, Murat Coskun, and many others.
He brings this eclectic experience to his teaching – which is focused in musicality, active listening and clear solutions to technical problems that players come across.
Quotes
'an Irish percussive magician wielding the bodhrán'
folking.com
'Percussionist Dave Boyd is hugely supportive without being intrusive, effective to the Nth and no hint of over-playing… I'm convinced that if his tracks were removed, the remainder of whole would suffer. Tasteful is probably the word I'm looking for'
Maverick Magazine
'hugely talented percussionist…Dave Boyd can conjure rhythm out of just about anything…'
***** The Scotsman
'one of the most engaging and uplifting performances I have ever attended.'
Irish Times