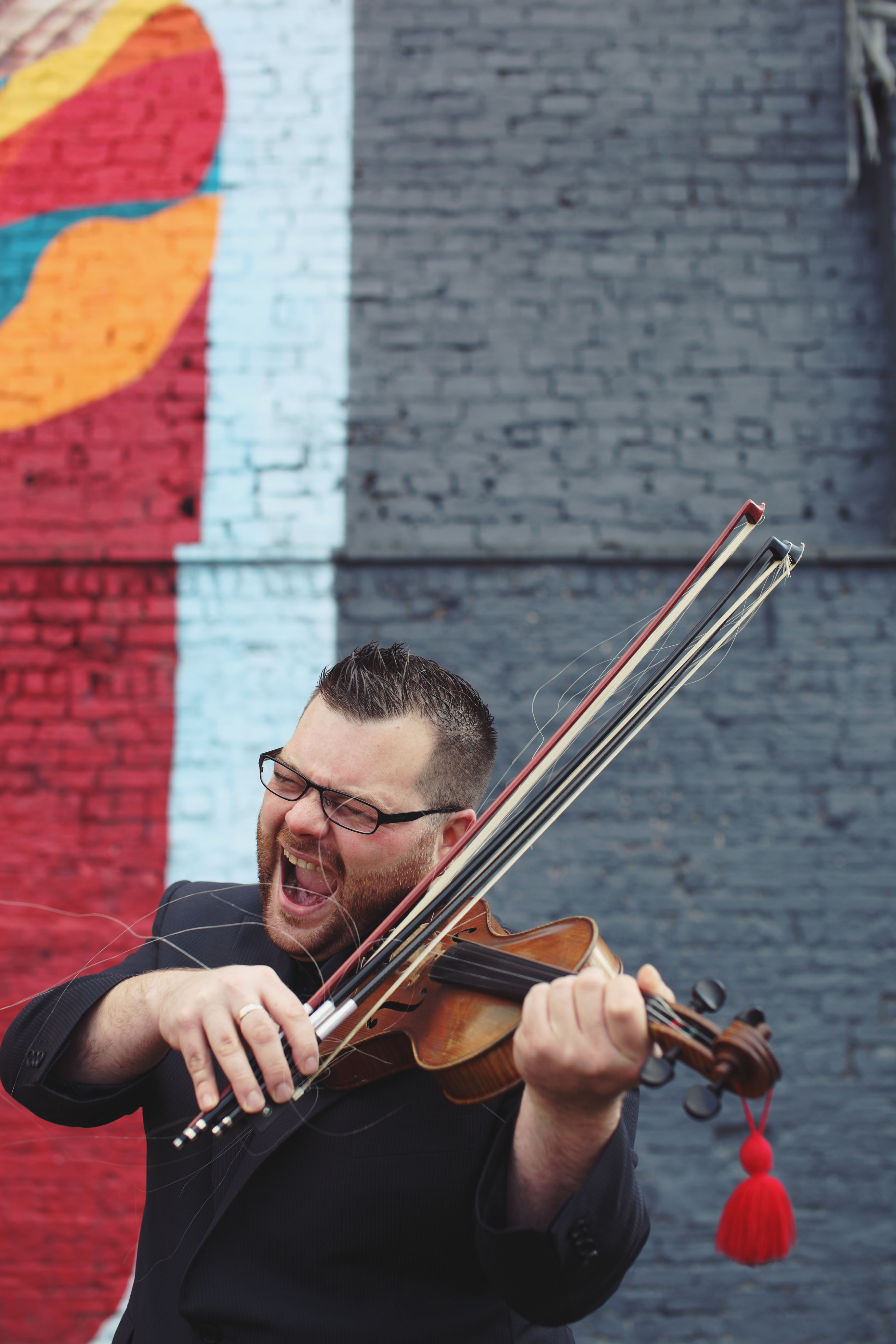 Hailing from Nairn, Rua Macmillan is one of Scotland's top fiddlers. Having studied with the likes of Aonghas Grant Snr, Pete Clark, Alasdair McCulloch and Sharon Hassan, Rua graduated with a B.A.(Hons) in Scottish Music from the R.S.A.M.D. (now Royal Conservatoire of Scotland), and being awarded the prestigious title of BBC Radio Scotland Young Traditional Musician of the Year in 2009, Rua has toured extensively throughout Europe and North America, including performances at some of the world's most prominent Folk Festivals, including Celtic Connections (Sco), Cambridge (Eng), Ortigeuira (Spn), and Winnipeg (Can).
His debut album, 'Tyro' was voted instrumental album of the year in the Fatea Awards, and was picked by Songlines Magazine as a 'Top of the World' album. The Rua Macmillan Trio was nominated for "Folk band of the Year" at the MG Alba Trad Awards in 2012, and as "Live Act of the Year" in the Spiral Earth awards 2013. In addition to performing under his own name, Rua is also a member of the multi-award winning Blazin' Fiddles.
In addition to touring, Rua is in great demand as a tutor, and teaches regularly with Fèis Rois, the Royal Conservatoire of Scotland, Glasgow Fiddle Workshop, as well as internationally.
"As a stylist of Scottish fiddle he is second to none. As an arranger of traditional music in the modern idiom there is no one I'd listen to more!"
Brian McNeill (Battlefield Band founding member)
"Quicksilver playing to leave you breathless and eager for more"
Songlines Magazine (****)