About us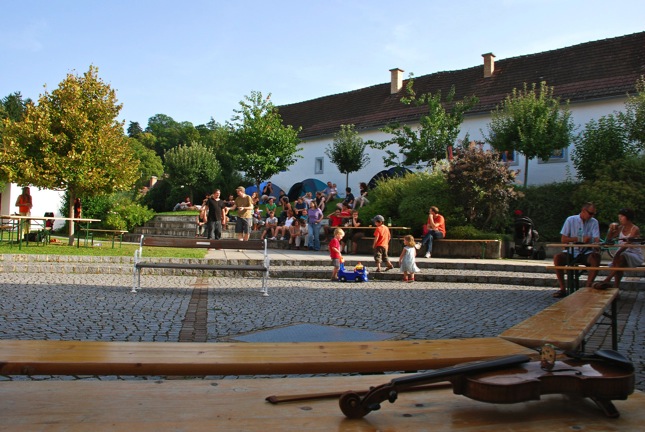 Our team consists of musicians, music teachers and music lovers, who took on the initiative to support the development of traditional Irish and Scottish music in Austria.
We organise this weekend workshop once a year, to make it possible for interested musicians to attend qualified tuition in a genre which is not being taught in an organised manner elsewhere in this country.
It is one of our priorities to invite experienced teachers from Ireland and/or Scotland which creates an authentic access for the learner of this particular genre. Right now our main focus is on the uilleann pipes (Irish pipes), fiddle (violin), flute, whistle and guitar.
Concept
At the core of our initiative lies the idea to encourage communal music-making in a respectful and open manner. This is why we are especially happy that musicians from Croatia, Germany, Ireland, Italy, Slovenia, Poland and Hungary have already participated in our event. We hope more musicians from our neighbouring and other European countries will join us in the future.
Guests, partners, friends and children of all ages are invited to come along and be part of this musical get-together. We would like to encourage you to join in the sessions and performances as musicians, listeners, and naturally also as dancers.
Thank you!